Founder and Chairman of Global Risk International.
Rev. Ian Gaylard CMAS(UK)

Rev. Ian Gaylard,CMAS has been involved in international law enforcement dating back to 1972. He is recognized worldwide as a visionary in the law enforcement community, specializing in community relations, counter-terrorism and counter-gang/insurgency. Past projects include the Metropolitan Police, Interpol, the United Nations, NATO, the International Police Commission and NATO. Under his leadership and guidance, Global Risk has gone from a consulting-based provider to a full-scope international service provider to the intelligence, law enforcement and military communities. His work extends into the NGO space, particularly his work on education opportunities for low-income and disenfranchised peoples.

Reverend Gaylard followed up this good work with his affiliation with International Organisation for Educational Development (IOED). the International Police Commission, SECINDEF to name just three. He is also Certified Master Anti Terrorism Specialist holding this certification from ATAB.

His reputation and experience have established a "mission first" culture at Global Risk International.

---
David Otto is the Global Risk International Director of Anti & Counter Terrorism program design and training. David is a world renowned Counter Terrorism and Organized Crime Expert. He is a Certified Anti-Terrorism Specialist (CAS), a Certified Master Anti-Terrorism Specialist (CMAS) and a program trainer with the Anti-Terrorism Accreditation Board (ATAB); a trained Certified Field Criminalistics; He holds a Master of Science (MSc) Counter-Terrorism & Organized Crime & BA (Hon's) in Law & Criminology from the United Kingdom of Great Britain. He serves as a Senior Advisor for International Police Commission (IPC). David is a selected expert and lecturer for NATO forces on Defence Against Terrorism at NATO School and an Subject Matter Expert on US Department of Defense-Africa Command. He is a pioneer Contributor for Interpol Global CT Strategy 2016 -Bali Indonesia. He appears as a specialist on Counter Terrorism on Global Media channels and print Newspapers including BBC, CNN, Al-Jazeera, Fox News, IBTIMES, Newsweek, and many other media outlets


---
James M (UK)

James
was formally the Deputy Component Commander of the Combined Joint Multi National CBRN Task Force (CJ-MN-CBRN-TF) for NATO Reaction Force 13 and Chief of Staff of the UK's Defence CBRN Wing. James has a strong CBRN pedigree coupled with significant operational and training pedigree experience supporting the defence of high value assets around the world along with the UK Governments Counter Terrorist activities across MENA.
James maintains his Military expertise serving as a Reservist Army Major supporting Defence Engagement activities in the Eastern region.
---
Steve K ( USA )

Steve is an accomplished professional security services consultant since moving on from Law Enforcement, and brings over 25 years of documented, global experience within multi-cultural, difficult and challenging environments. Steve's diverse background ranges from Intelligence & anti-terrorism services, international business development and to global program management in the security & defense, oil & gas, telecommunications, and pharmaceuticals sectors, among others. He has worked closely with various technical solutions teams, senior foreign intelligence units, military leadership and various government officials throughout the Middle East, Africa, North & South America, Western Asia and SE Asia.

During his law enforcement career, Steve was formally trained and has extensive experience in patrol operations, uniformed and plain-clothes/ covert/ undercover operations, surveillance/ counter-surveillance techniques, dynamic entries, Title III wiretapping investigations with the FBI, fugitive recovery with the US Marshal's Service, dignitary protection and counter-response roles teamed with the US Secret Service.

He has been trained also in criminal intelligence analysis and interview and interrogation; and holds professional certifications in weapons systems and tactics, narcotics investigation, money laundering & asset forfeiture and clandestine laboratory investigation & safety

---
H.E. Arvind Kumar Sharma (India)

H.E. Arvind Kumar Sharma, Executive President and Chairman of the Board of Governors of the International Organization for Educational Development – IOED,
Commanding General of the International Police Commission – IPC India
Command

He was awarded Honorary Doctorate on the topic of the International Diplomacy i.e. equivalent to the PhD from the Logos University, Florida USA, International Royal Academy of the United Nations and Academy of Universal Global Peace. He is an erudite intellectual with a charitable heart and with his skills he
has been transformed into a spiritual leader for his community.

He has been awarded 2016/2017 GLITA AWARD-Global Lifetime Achievement Award by the Public Opinions International (East Africa) in appreciation of his contributions towards sustainable peace & development of India through supporting and promoting World Peace & Unity, Health, Education, Human Rights, Capacity Building, Culture & Tourism, Global Security, Development Projects, World Trade, Environment, Diplomatic Relations

He as a brilliant peace missionary has been collaborating for many years with the international organizations. He has a vast experience in banking, finance, international trading and humanitarian projects like educational, health and horticultural projects.
He is:
• Executive President – International Organization for Educational Development "IOED" (A Diplomatic Mission having Special and Extraterritorial Status as per Vienna Convention 1961 & 1963)
• Commanding General - International Police Commission Intelligence Group – IPC India Command – member of the UN Office on Drugs and Crime – UNODC.
• Member Representative to India of the SECINDEF Israel-USA International Consulting Counterterrorism is a company dedicated to consulting, training and the provision of services in the fields of Security, Intelligence and Defense.
• Vice Chairman - Diplomatic Affairs Committee – DAC of Indo-OIC Islamic Chamber of Commerce and Industry -IOIC-ICCI having Observer Status with Green Climate Fund – GCF UNFCCC
• International Development Ambassador, Chapter Director of the International Development Study Group and Member of the International
• Cabinet Minister – Skill Development, Entrepreneurship Development, Youth and Sports of the International Parliament USA
• Envoy Extraordinary and Minister Plenipotentiary of Foreign Affairs for Asia Pacific Diplomatic Relations for the Republic of Aquitaine, Diplomatic Passport holder of the same
• International Counselor of the World Constitution and Parliament Association
• Honorary Sponsor of the Constitution for the Federation of the Earth
• General Secretary - Society for Networking, Empowerment & Holistic Action (Member of UN Global Compact)
• Vice President - Indo Madagascar Chamber of Commerce and Industry
• Vice President – World Federation of the Educational Institutions
• Chairperson and General Director - Peace and Justice for Africa "Africa Commission for Justice and Peace", Republic of Zambia
• Executive Director – Finance of the Krishi Vikas Agriculture Multistate Cooperative Society Limited, India
• Executive VIP Member in the Board of the Chamber of Inter Commerce at Royal Academy of the United Nations and Member of the Royal Academy of the United Nations, New Delhi, India
• Member - Academic Council of the Logos Institute and the Logos University, Florida, USA
• Member Management Council – West Coast University, USA
• Member on the Panel of the IB & Economics committee of the Amity International Business School, Amity University, NOIDA, Uttar Pradesh
• Adviser - Acme Intellects International Journal of Research in Management, Social Sciences & Technology- Reforms thru Research
• Pioneer Member - Worldwide Peace Organization
• Member - International Council of Jurists
• Board Member - Police and Citizens Together "PACT"
• Promotional Coordinator – University of Jerusalem

H.E. Arvind Kumar Sharma is a World renowned Diplomat.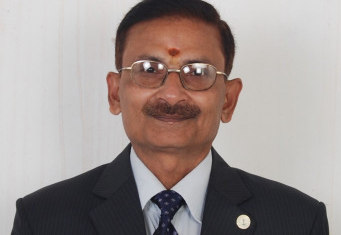 ---
Dr Giovanni John Raciti FRSA KLJ (Australia)

John is highly experienced Defence Communications expert at The Australian Defence Force is the military organisation responsible for the defence of Australia. It consists of the Royal Australian Navy, Australian Army, Royal Australian Air Force and a number of 'tri-service' units. A Business Development Manager with demonstrated history of working in the software industry. He is skilled in Strategic Partnerships and Relationship Management. He has worked multiple Fortune 500 companies in the market such as PWC, Government, UNSW etc., He strongly believes in offering the right solution to the clients and makes sure there is a clear win win situation in all the opportunities he works on : - Organisation, Technology, Transformations, Analytics & Information Management, Data Science & Machine Learning, Digital, Robotics & Process Automation, Cloud Security & Compliance, Customer Value & Base Management (in Marketing) across all industries and geographies.

John is a Director General for Australia for The Military of Peace International Corps (MPIC) was created in 2013, in USA. In 2014 MPIC became a solidarity cooperation and international organization recognized by U.N. Our N.G.O. was granted a Status with the ECOSOC. The organization gathers civilians and soldiers (notably former Blue Helmets) who have carried out Peacekeeping Operations under the U.N. aegis since 1948.

Ambassador for Australia - International Human Rights Commission.
Protecting internet users Business/Gov ts from online fraud. http://www.lorganglobal.com/employees/giovanni-john-raciti/

Director General of The Multipurpose Inter Parliamentary Union (NGO)

UN DESA Secretary General of Australia at The Multipurpose Inter Parliamentary Union (NGO)

Awards British High Commissioner to Commonwealth Nations Vice Chairman for Australia and Ambassador of Human Rights of IHRC for Australia. British High Commissioner to Commonwealth Nations
Organização Não Governamental (OIHRO International Human Rights Organization.
(ONG) IHRC (International Human Rights Commission).
UTS Business. Education- Administration. Sydney, NSW, Austrália.
https://www.unigo-gov.org/military-peacekeepers-co...

Governing Council: International Director Raciti – UNITED NATIONS UNIVERSITY FOR GLOBAL PEACE

His Eminence Dr. Madhu Krishan The Founder and Chairman Of Academy Of Universal Global Peace – "AUGP" Honoured / Conferred The Prestigious International Award namely "ACADEMY AWARD" For Establishing Global Peace To His Excellency JOHN G RACITI on the basis of the Resolution passed by The World Governing Council Of AUGP of The Governors Of 70 Nations & Conferred him with "Doctorate Degree"(Honoris Causa) On Humanity & also a "Certificate Of Excellence" for his continuing Humanitarian works from Decades for the Sustainable Development of NATIONS & World Citizens to build up a Transformed Civilization Of "PEACE LOVING – PEACE LIVING – PEACE PRACTICING " World Wide.
Dr.Madhu Krishan also Commissioned/Ordained Dr. John G Raciti as "Ambassador At Large" of AUGP in Australia and also inducted him in the Governing Council as "International Director".

SECINDEF (Security, Intelligence and Defense) Israel-USA International Consulting Counterterrorism incorporates Dr. John Giovanni Raciti as SECINDEF institutional representative in Australia and New Zealand. Counter-Terrorist Analyst of the Observatory against Terrorist Threat and Jihadist Radicalization of SECINDEF. Ambassador to Australia. International Human Rights Commission. Protect Internet Business / Government users against online fraud. British High Commissioner to the Vice President of the Commonwealth Nations for Australia and IHRC Human Rights Ambassador for Australia.
British High Commissioner for Personal Interests of Commonwealth Nations. Belonging to the International Military Corps of Peacekeepers. TGS Australia and New Zealand - APAC Regional Charter. Global Risk International
Dr. John Giovanni Raciti, joins to carry out services and training projects in anti-terrorism and intelligence matters between SECINDEF and Global Risk International in Australia and New Zealand.
https://secindef.org/secindef-incorpora-como-repre...

http://www.secindef.com/team.php

Fellow of The RSA (Royal Society of Arts, Manufactures and Commerce)

Knight of the Military and Hospitaller Order of St. Lazarus of Jerusalem

The University which is affiliated to the Diplomatic Mission Peace and Prosperity Albania and The American Diplomatic Mission USA is Legally Incorporated in the Federal Government of USA vide – Principes des Negociations – Registration No. 360664 IRS under 501 (c) (3) and registered with United Nations DESA and UN Global Compact (132281). It is affiliated to and sponsored by the Academy of Universal Global Peace USA. (An Inter-Governmental Organization – Registered Under Federal Government Of USA – New Jersey – Registration No. 010104001 & Registered Under USA /IRS No. 82777778/CP575 SA) Having its Branches in more than 77 Countries for more than 30 Years, Actively Transforming Multitudes & building up a Transformed PEACE CULTURED Civilization Of "PEACE LOVING – PEACE LIVING – PEACE PRACTICING" people.
Academy of Universal Global Peace (A Higher Educational Wing Of Snahalaya Ashram)

https://www.unglobalcompact.org/what-is-gc/participants/10478-Academy-of-Universal-Global-Peace-A-Higher-Educational-Wing-Of-Snahalaya-Ashram-
Certified from the records of this office that UNITED NATIONS PEACEKEEPING FORCES MISSION INTERGOVERNMENTAL ORGANIZATION INC. is a corporation organized under the laws of the State of Florida, filed electronically on February 14, 2017, effective February 14, 2017.
The document number of this corporation is N17000001654.

Federal Identification Number FEI / EIN: 81-5353074.
Further certified that said corporation has paid all fees due this office through December 31, 2017, and its status is active.
Further certified that this is an electronically transmitted certificate authorized by section 15.16, Florida Statutes, and authenticated by the code noted below.
Authentication Code: 170215080858-30029552392
Great Seal of the State of Florida at Tallahassee, the Capital, this the Fifteenth day of February, 2017
Phone: 61+ 0435 317 886 - Sydney, Australia
Private International Defence Contractor - Baseline, Restricted, Top Secret - JP2072 Project Wagtail

Chinwe O. Ikpeama (UK)
Chinwe is a Global Affairs Analyst with a broad base of professional experience in the non-profit, government, corporate, local and international organisations. She has extensive experience and interest in research and analyses of geopolitical and security risks. She has worked on various projects in Africa analyzing and advising on issues pertaining to human rights, security and political risks, good governance, extractive industries, livelihood development, women empowerment, peacebuilding, countering violent extremism and preventing violent extremism. She has published a book on governance and management of natural resources in resource rich developing countries and articles on politics, security and peacebuilding. She has participated and continues to participate in worldwide consultation with Peace Direct and United Nations in evaluating the global and local effectiveness, prevention and response to peacebuilding and countering violent extremism. She was awarded certificate of excellence for community development in Nigeria.
She holds an MA in International Relations and a BA in English. She is a member of Oxford University Network of Peace Studies.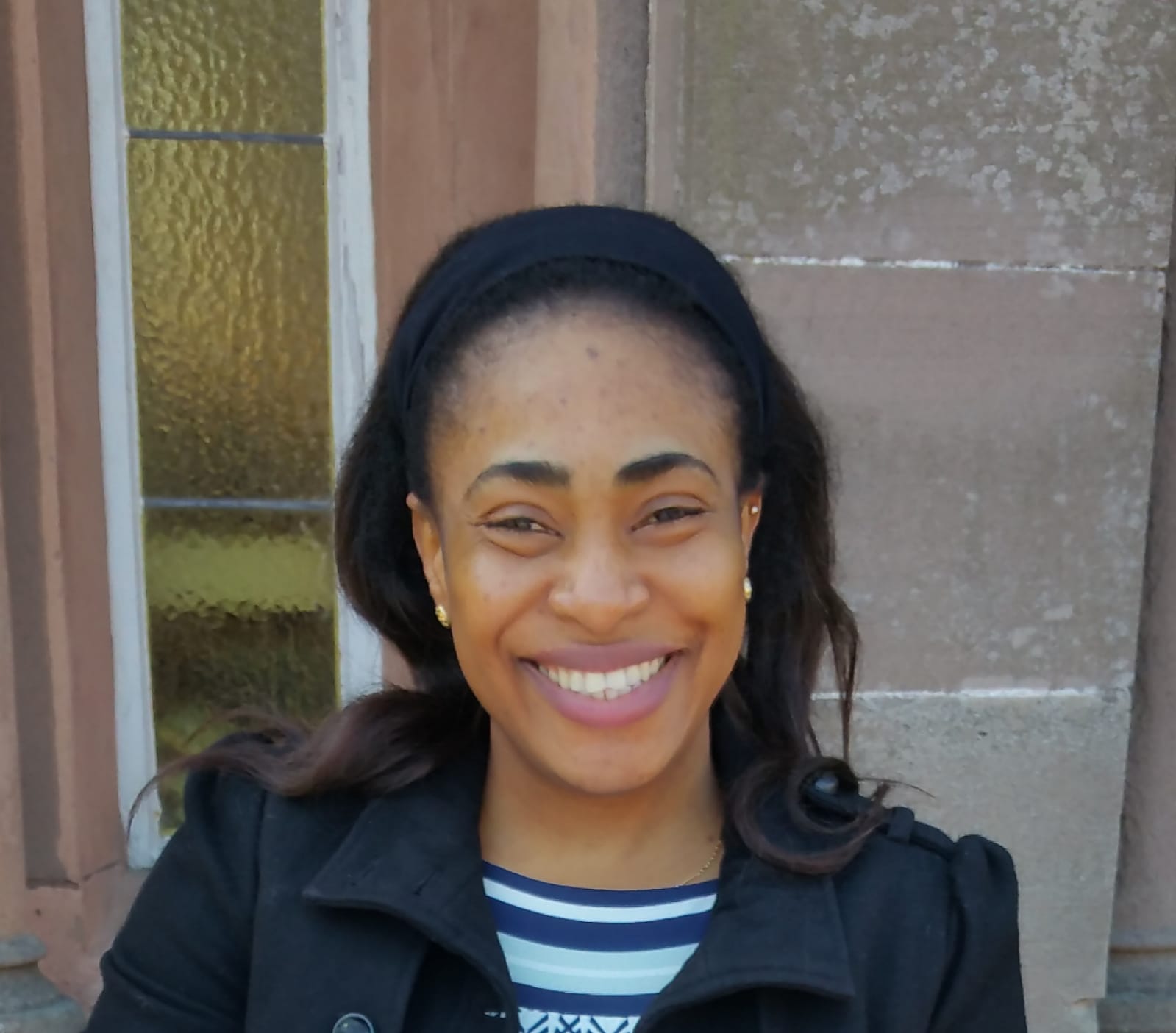 Offices in UK | Australia | USA | Africa